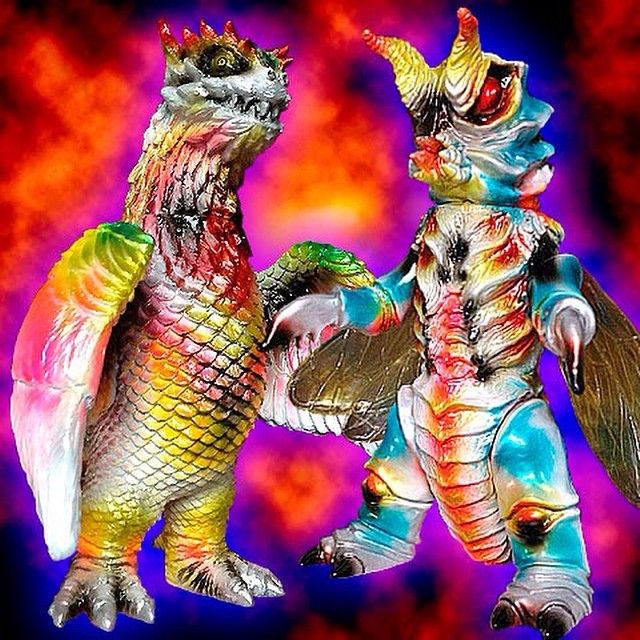 It's always magnificent when BLObPUS offers out non-lottery releases, like these 'made to order' versions of Yamomark's "ZANGILER♀" (above left) & "COSMEGIRA Adult" (above right). Available for ¥8,800 (approx. $74) apiece, or ¥17,000 (approx. $142) for both, these are cast on glow-in-the-dark Japanese vinyl. If you want one, or both, you just have to send the following information to shopping [at] blobpus [dot] jp to receive a PayPal invoice (including shipping costs):
Name:
Address (inc. Country):
Telephone number:
PayPal address:
All orders must be received by May 18th, 2015 at 6:59AM Pacific time, with PayPal payments due no later than May 24th at the same time. Finished pieces are expected to ship around July 20th, 2015.